Statutory Compliance
Meeting statutory requirements

We full fill all statutory and other liabilities and charge as per following
Wages payment to employee shall be decided by mutual discussion from time to time.
Employees State Insurance Employers contribution 4.75%.
Provident Fund Employers contribution 12% and administrative charges 1.61%.
Bonus 8.33%. as per bonus act.
Leave (if any)
Uniform (If Any)
Gratuity as per Gratuity Act.
Service charge will be charged on total billing.
Notes

1.The above statutory liabilities are as per present law. Any revision/amendment will be automatically applicable and accordingly charged.
2. We shall cover all employees ESIC and EPF and shall maintain all statutory records required under the said Acts.
3.We shall maintain Minimum wages, Leave with wages and Bonus and all other statutory records as require under the said Acts.
4.We shall obtain the License under Contract Labour (Regulation & Abolition) Act for your establishment.
5.We shall submit our monthly bill on approximately 2nd day of the next month, which shall be payable by 5th day of the month to enable us to disburse the wages by the 7th day of the month.
Clients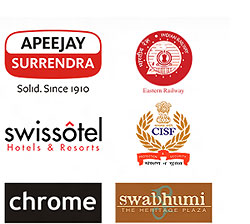 read more