Placement

Temporary Staffing
Divine Hospitality Services Pvt. Ltd., HR Consultancy & Placement Division assists corporate clients in their staffing requirements by providing contractual or temporary manpower. We work with our clients in hiring or identification of temp resources. We assure consistent quality of service delivery.
Divine Hospitality Services Pvt. Ltd., HR Consultancy & Placement Division works across industry verticals, catering to requirements of leading names in BFSI, FMCG and Consumer products, Retail, Telecom, IT, BPO and ITES, Automobiles, Services, Manufacturing, Engineering, Hospitality (Hotel, Restaurants, Resorts, Clubs, Parks, Hospitals, Nursing homes, Clinics) and other sectors.

Permanent Recruitments
Creating the market where the demand meets the supply of talent pool and efficiently closing the employment contract. Matching this demand and supply includes a series of processes like sourcing, scheduling, interviewing, testing, robust reference checking; and most importantly continuous improvement techniques supported with strong technology platforms to ensure a predictable guaranteed closure of workforce.
We offer complete solutions where job seekers are mapped to the job requirement using comprehensive profiling techniques. Each profiling is done as per the requirement of the employer with regard to managerial, technical, logical & analytical, communicative, decision making and motivational factors required for job.
Training Services
Using a mix of Satellite Enabled Training, Traditional class room training, remote labs and E-Learning with simulations & projects, as the training methodology, the biggest strength however is our ability to customize the training, both in terms of content as well as delivery methodology depending upon the unique requirements of each corporate.
Divine Hospitality Services Pvt. Ltd., HR Consultancy & Placement Division is dedicated to meeting the complex needs of large organizations. We understand that an effective learning strategy consists of more than training events, such a strategy requires an understanding of an organization's vision, the knowledge of the systems and processes that can make an impact within the organization's culture and the experience to map these factors.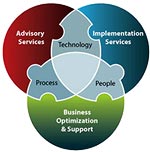 Assessment Services
While talent exists in large numbers the toughest task for recruitment professionals lies in understanding the availability of dynamic talent pool and choosing the candidates that best fit with the job-role and organization. It is imperative for companies to get it right the first time to have a healthy and productive workforce. We offer assessments that not only are designed to enable to you to select the right resources for your requirements but also help in post hire activities like training need analysis and training effectiveness assessment.
Clients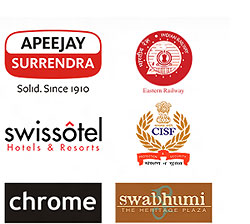 read more