Profile
We introduce ourselves a manpower outsourcing and third party payroll managemnt provider offering service as per requirement of both the organization and the employee.
We engage in industry verticals catering to requirements of leading names in BFSI, FMCG and Consumer Durables, Retail, Telecom, IT, BPO and ITES, Automobiles, Services, Hospitality (Hotel, Restaurants, Resorts, Clubs, Parks, Hospitals, Nursing homes, Clinics), Manufacturing, Engineering and several other sectors. Offering Temporary Staffing, Permanent Recruitments, Training and Assessments; offering corporate customers an end to end solution.
The objects is to cover all your casual, temporary, newly appointed employees under our company (as a contractor) and handle all the statutory obligations in regard to their employment and relieving you from all labour matters to run your establishment smoothly in regard to Man–Management.
We are in this service for a decade and having all satisfied clients with a smile and relief.
We have well experienced, well behaved and trained staff having thorough knowledge of accounts and statutory laws.
Our company is covered under Companies Act, Provident Fund Act, ESI Act, P. Tax Act, Income Tax Act, Service Tax Act, Gratuity Act, Minimum Wages Act, Shops & Establishments Act etc.
Clients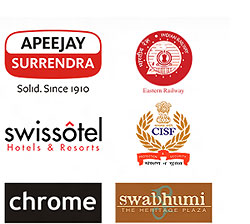 read more